Being a Purina Certified Expert Dealer means that we offer a complete line of quality Purina feed products and have knowledgeable associates who care first about our customers, and their animals. Training is a key element for our Certified Expert staff and you can depend on us for Certified Expert advice!
Expert Articles & Advice
December 1, 2013
Taking shortcuts on your cattle nutrition during the winter months could be risk next year's calf crop, this year's weaning weights and the long-term viability of your herd.
December 1, 2013
Walking your dog is an essential activity but that doesn't mean you can't keep it interesting for both you and your dog. These tips below can help you achieve this while keeping safe, too: Go to new placesAs I'm sure you've witnessed, your dog loves to experience new sights and smells.
Special Offers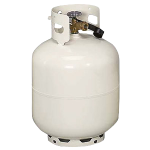 $12.99 for a 20lb LP Refill.
Valid 12/05 - 12/14/2013
Purina Mills Videos
Purina Horse Supplements
Chris Hickey, Purina ambassador and director of training at Hilltop Farm, Inc., shares why he feeds Purina® FreedomFlex™ Joint Health Product.